The Revelation: A Special Israel Educational Trip
November 12, 2017 – November 21, 2017
---
Quality time will be spent traveling in Jerusalem and northern, central, and southern Israel. We will walk where Jesus walked, pray where Jesus prayed, and visit the places where Jesus ministered in Jerusalem and the Galilee. To the south, we will visit Biblical Tamar Park and the desert. Some may want to stay longer at Tamar and volunteer in the Park. We will experience many aspects of life in Israel and learn its history as we travel to each historic and biblical site
Book Now – WAITING LIST
Highlights
Pray at the Western Wall, visit David's Village where the tunnel of Hezekiah has carved out of solid rock, and visit other historic sites around Jerusalem
Tour ancient Jericho and discuss the significance of the Dead Sea Scrolls at Qumran, the site where they were discovered
Visit Masada where 960 Jews died rather than go under captivity under the Romans
Take a dip in the Dead Sea, walk the shores of the Sea of Galilee and watch the sunset from our boat
Visit Caesarea, the ancient wonder of the world
Breathtaking views from Mt. Arbel (where Jesus spent many hours in prayer)
Visit Capernaum, an authentic reconstruction of the synagogue, in which Jesus preached in the 1st century
Visit Shiloh, where the Tabernacle once stood
Explore Biblical Tamar Park, the oldest active archeological dig site in Southern Israel
Shop at Ben Yehuda and Machane Yehuda and bring home some souvenirs
---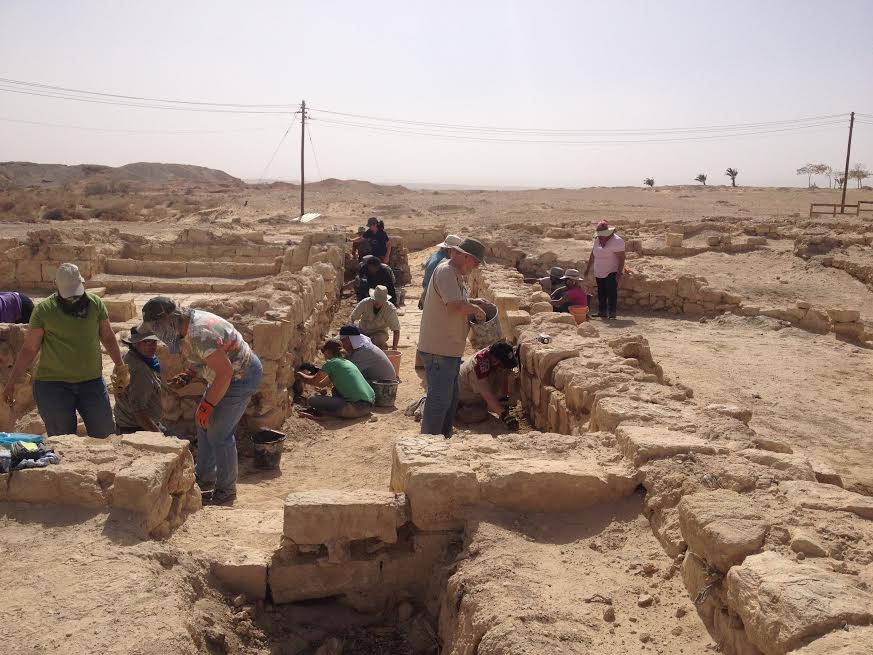 ---
View Printable PDF
Volunteer Experience (Optional)
Everyone who registers for this trip is invited to extend his or her tour experience and become a "Volunteer" at Tamar after the tour. This low cost experience is available for up to a maximum of 90 days. Long term volunteers pay only $20 a day for board and room and short term volunteers, who stay less than 30 days, pay $30 a day. Volunteers are needed in various areas such as, horticulture, cooking, housekeeping, mechanical, carpentry, and beautifying the Park.
Volunteering is a unique and special way to bless the Israeli people and the Land, while being able to experience 5,000 years of history. Presenting this history, and how it relates to our Creator, is the reason Blossoming Rose continues to develop Biblical Tamar Park. We are very thankful for all our volunteers and donations that help make this all possible.
Tour Guides & Hosts
---
Our tours are led by knowledgeable tour guides and hosts and it's just one of the many benefits that makes our Israel Tours exceptional. Each tour is a unique experience and all of our tours include a visit to Biblical Tamar Park and have the option to extend your stay as a volunteer.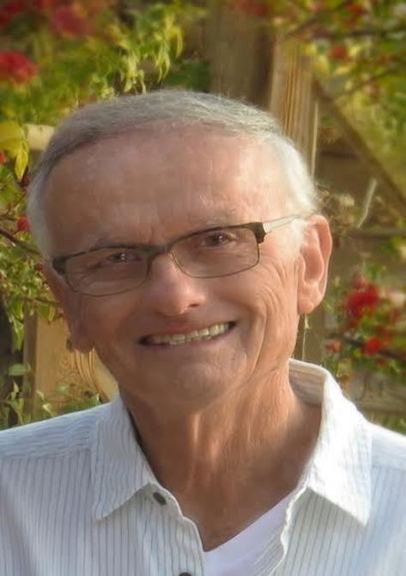 Dr. DeWayne Coxon
Tour Facilitator
---
Dr. DeWayne Coxon will facilitate the logistics of the tour. He has planned and guided tours in Israel since the early 1980s and has travelled to Israel over 150 times since 1965. Dr. Coxon is the President of Blossoming Rose and author of the book, Living Prophecies: A Crumbling Wall between Christians and Jews.
---
Other Trip Committee
Sponsored by Restitution Bible Students
---
Tour Leaders: Brother Daniel Torluemke, Brother Randy Shahan & Brother Gary Johnson
Bible Teacher: Brother David Stein
Allentown PA ecclesia
Daniel & Donna Torluemke – Chicago Bible Students
Randy Shahan – Dawn Bible Students
---
Experience Israel Today Itinerary
Day 1
---
---
USA to Israel
---
We will begin our journey as we depart from our home city and fly to Israel. (Everyone should be at the airport three hours prior to the flight.) Meals will be served during our flight.
Day 2
---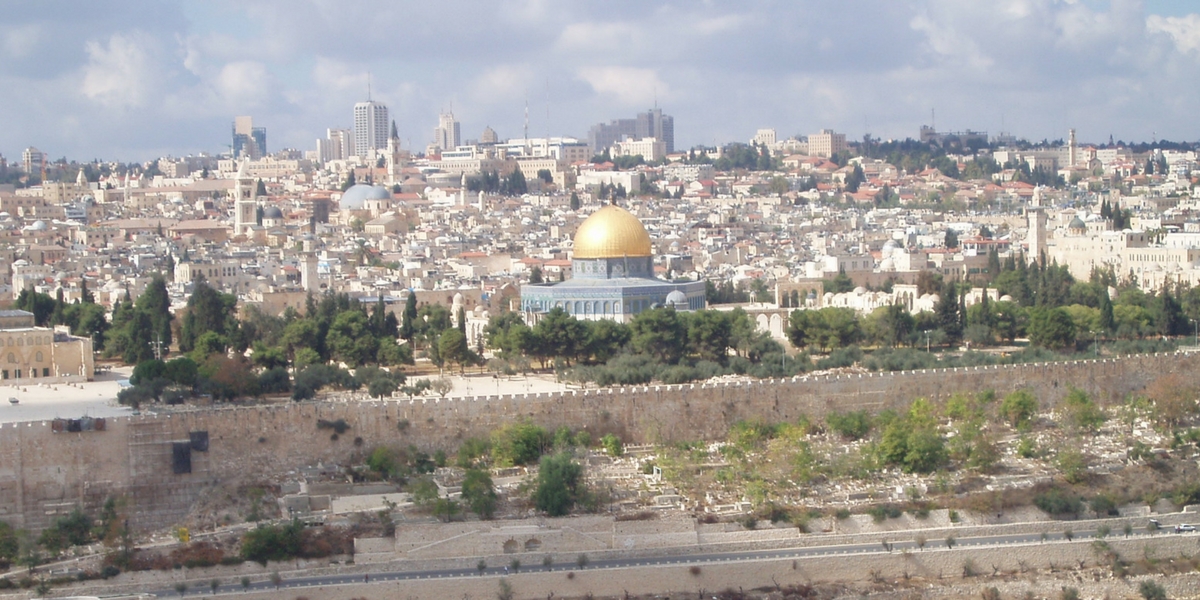 ---
Jerusalem, Israel
---
We will land in Israel at Ben Gurion International Airport, and our group will have a bus waiting us to take us to our first night in Jerusalem where we will be served dinner and then sleep in the City of Peace.
Day 3
---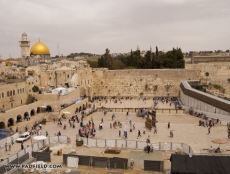 ---
Mount of Olives, Garden of Gethsemane, Western Wall, the Old City
---
Our touring day will begin at 8 am with a panoramic, breathtaking view of Jerusalem from the Mount of Olives. We will walk down to the Garden of Gethsemane and then look across the Kidron Valley to the old city walls of Jerusalem. The Western Wall will be our next stop where we will offer prayers, and then we will go into the Jewish Quarter of the Old City, to the Cardo. (Lunch will be on your own in the Old City.) Our first day in Jerusalem will be busy, and we will have seen many of the historic sites before we return to our hotel for dinner and a leisure evening.
Day 4
---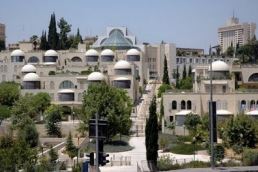 ---
Hezekiah's Tunnel, City of David, Free afternoon
---
Once again, our day will begin at 8 am. We will continue to David's Village, the actual site that has been excavated where King David lived and where the tunnel of Hezekiah was carved out of solid rock. We will have time today to shop in the Old City and lunch is our own. Others might
use this time to return to favorite places in the city to muse on the historic and Biblical history. Another dinner and free evening is available for you to choose what to do or where to go
Day 5
---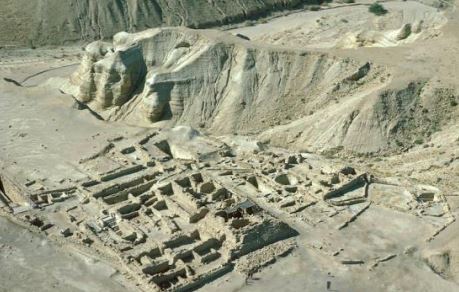 ---
Jericho, Qumran, En Gedi & Tamar
---
We'll start our day with another great Israeli buffet breakfast and then board our bus to go to Jericho. Driving down to the Dead Sea will remind us of the history dating to the time of Lot, the nephew of Abraham and to the burning of Sodom. We'll stop and tour ancient Jericho and then eat lunch at Qumran, the city of the Essenes and the place where the Dead Sea scrolls were found. We will continue our drive beside the Dead Sea to Ein Gedi, the mountain cave where David hid from King Saul. Later in the afternoon, we will arrive at Biblical Tamar Park where we will be welcomed by the Park Supervisor and the volunteer workers. After a wonderful meal, we will relax around a camp fire in the Sukkah.
Day 6
---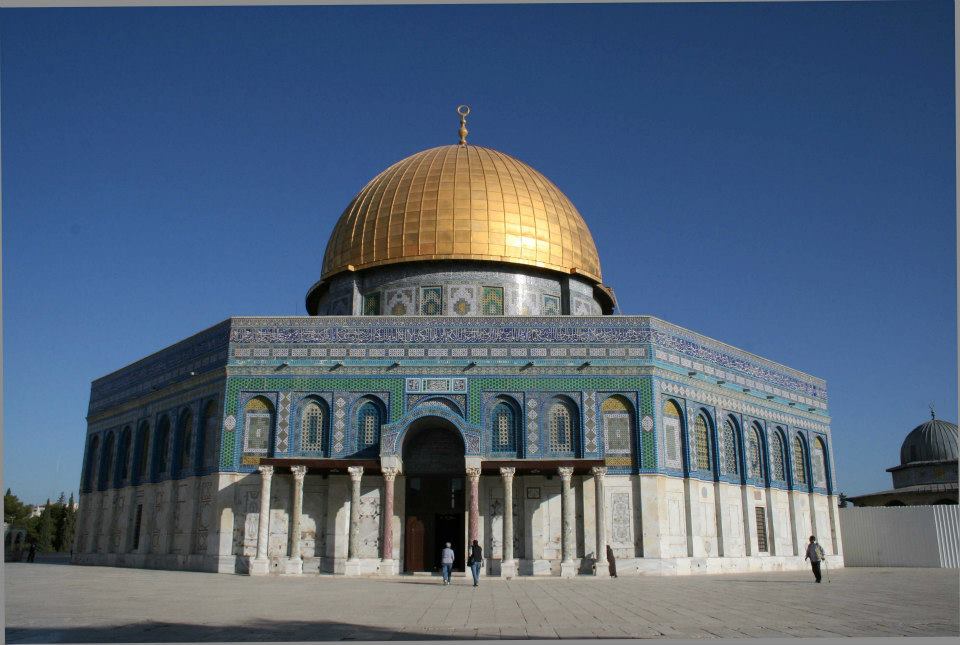 ---
Masada, Dead Sea, tel Tamar Tour, Erev Shabbot
---
We will begin the day with an American cup of coffee and serve ourselves at the breakfast bar. At 8 am we will board our bus and head for Masada, arriving before the Jerusalem crowd gets there. The fortress was built by Herod the Great and it is known today as the site where 960 religious Jews died rather than going into captivity under the Romans. When we leave Masada, we will go down to the shores of the Dead Sea at Ein Bokek, where there are luxury hotels and shops, and where there is access to the warm waters of the Sea. Afterward we'll go back to Biblical Tamar Park where we will tour this historic city that dates back to at least the time of Abraham. We will learn more about the 26,000 artifacts that have been unearthed at Tamar and about the plan for its continued development by Blossoming Rose. We'll all eat Sabbath dinner together and then join Tamar Park Supervisor, Alan Vanderkolk, and Dr. DeWayne Coxon, who will share the vision of Biblical Tamar Park while we sit around the campfire.
Day 7
---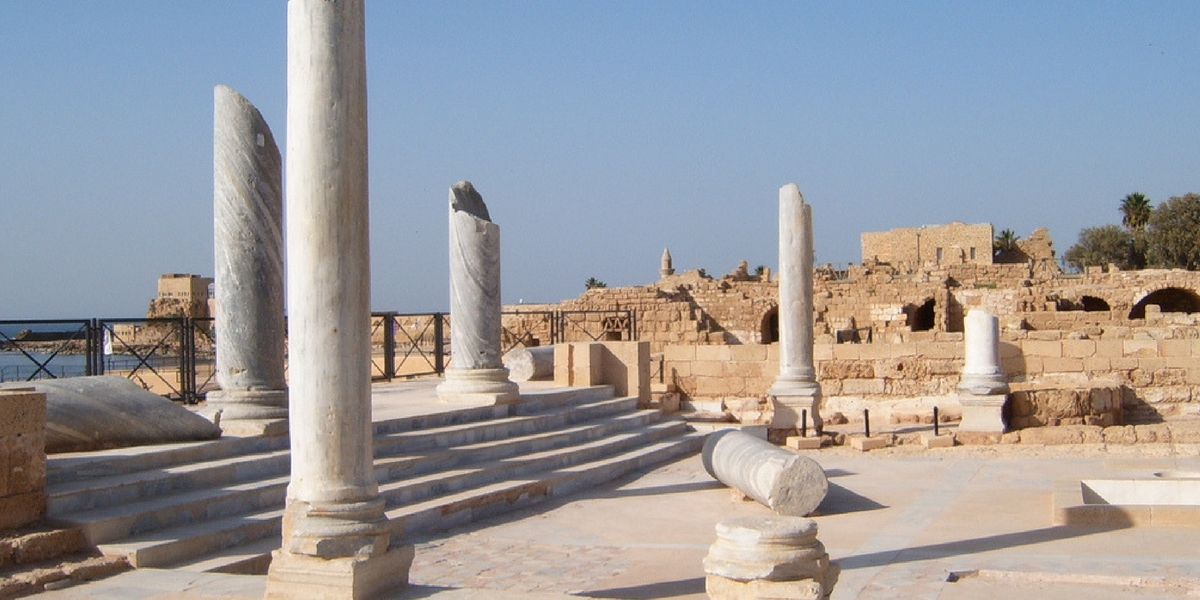 ---
Beersheva, Caesarea, Mt. Carmel/Megiddo, Tiberius
---
We will leave at 8 am and bid everyone who stays at Tamar goodbye. The bus will snake its way up out of the Arava and into the Negev and we will be on our way to Beersheva, the city of Abraham. The ancient city of Caesarea will loom up before us and we'll go into the amphitheater and walk the length of that great City, departing through the Crusader's fortress. Then we will go on to Mt. Carmel that overlooks Megiddo, across the valley from where the battle of Armageddon may one day be fought. We'll spend the night on the Galilee at the Leonardo Hotel.
Day 8
---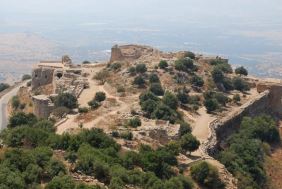 ---
Caesarea Philippi, Magdala, Mt. of Beatitudes, Capernaum, Tabgah, Galilee Boat
---
We will eat a hardy Israeli breakfast, after which we'll go to the Jordan River. We will then continue on around the Sea of Galilee to Magdala, the Mount of Beatitudes, and Capernaum. Caesarea Philippi will be our next stop and then we'll return to the area that Jesus loved, the Sea of Galilee. As the sun dips lower in the west over the Mountains of the Galilee, we will board our Galilee boat and listen to Danny Carmel sing, and then return to our rooms in Tiberius.
Day 9
---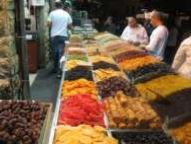 ---
Shiloh, Beit El, Jerusalem, Machane Yehuda
---
We'll board our bus at 8 am and make a stop at Shiloh, the location of the Tabernacle prior to the building of the First Temple. Time permitting; we will visit Beit El, the site of Jacob's dream. This will be our last afternoon in Jerusalem, so save room in your suitcase for shopping at Machane Yehuda and Ben Yehuda. We have to be at Ben Gurion Airport three hours before our flights depart. Most of our flights depart at midnight.
Day 10
---
---
Arriving back in the USA
---
We will arrive back in the USA in the morning, having gained the seven hours back that we lost when we arrived in Israel. We will check through customs and go to our connecting flights home. Shalom!
Tour Dates:
November 12, 2017 – November 21, 2017
Price:
$2,000 (airfare not included)
Plus $100 tips – paid in Israel
Tours Include:
Hotels-Breakfast/Dinner
All sites listed on the itinerary
National Park Pass
Gondola at Masada
Galilee Boat Ride
Bus Transfers to and from Airport
Not Included:
Lunches
Hotel housekeeping tips
Flight insurance
Final Dinner
Airfare
Optional Entrance Fees