Bible Student Tour to Israel, at 70
"Preparing the way of the LORD" – Isaiah 40
March 14 – 25, 2018
---
Book Now
Highlights
Walk through the ruins of Shiloh where the Tabernacle stood for 369 years and view an amazing sound and light program in the Tower
Visit Kfar Kedem, laugh and learn how the Israelites lived and worked for thousands of years
Visit the historic areas of Jerusalem (Temple Mount, Western Wall Tunnels, Christian Quarter of the Old City, City of David, Hezekiah's Tunnel & more)
Visit the Garden Tomb to reflect and be revived by it's promise
Walk through Magdala and visit the synagogue where Jesus taught
Travel to the borders near Syria and Lebanon and then watch the sunset from the Galilee Boat
Hike to the springs of Ein Gedi (where David hid from Saul) and view many waterfalls
Explore Biblical Tamar Park, the oldest active archeological dig site in Southern Israel
Discuss the significance of the Dead Sea Scrolls at Qumran, the site where they were discovered
Pray at the Western Wall
Climb Prayer Mountain to watch the sunrise and learn more about the 7 Periods of Biblical History at Tamar
Take a cable car ride to the top of Masada
Take a swim in the Dead Sea complete with optional 'mud treatment'
Meet our Israeli friends from many places in Judea and Samaria, from Tiberias to Arad
View Printable PDF
---
---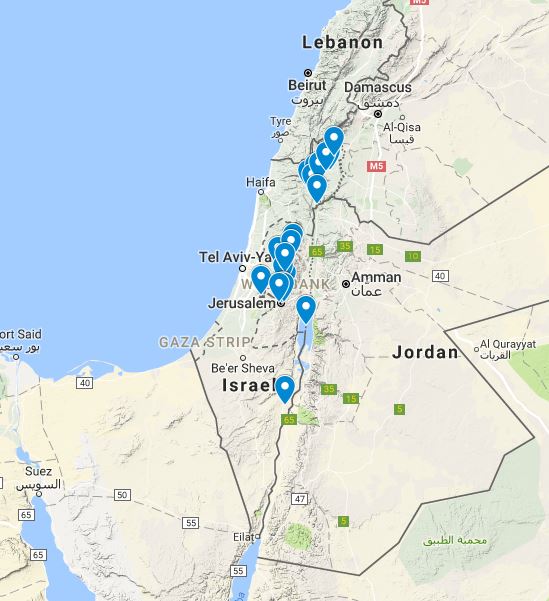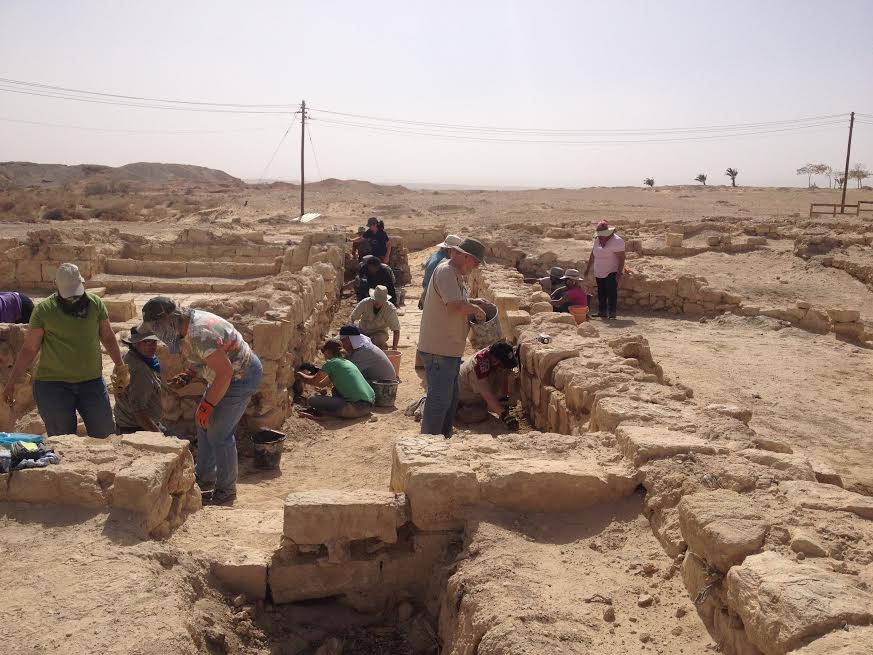 Volunteer Experience (Optional)
Everyone who registers for this trip is invited to extend his or her tour experience and become a "Volunteer" at Tamar after the tour. This low cost experience is available for up to a maximum of 90 days. Long term volunteers pay only $20 a day for board and room and short term volunteers, who stay less than 30 days, pay $30 a day. Volunteers are needed in various areas such as, horticulture, cooking, housekeeping, mechanical, carpentry, and beautifying the Park.
Volunteering is a unique and special way to bless the Israeli people and the Land, while being able to experience 5,000 years of history. Presenting this history, and how it relates to our Creator, is the reason Blossoming Rose continues to develop Biblical Tamar Park. We are very thankful for all our volunteers and donations that help make this all possible.
---
Tour Guides & Hosts
---
Our tours are led by knowledgeable tour guides and hosts and it's just one of the many benefits that makes our Israel Tours exceptional. Each tour is a unique experience and all of our tours include a visit to Biblical Tamar Park and have the option to extend your stay as a volunteer.
---
---
Paul and Joyce Lagno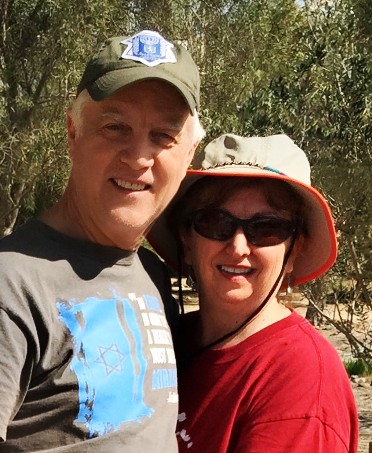 Paul and Joyce Lagno have a great love for the nation of Israel as the 'apple' of God's eye and the only nation to be resurrected in its ancient homeland after nearly 2000 years.
They have been visiting Israel regularly in recent years and share their great enthusiasm to fulfill Isaiah 40:1 – "Comfort, O comfort My people," says your God…"Speak kindly to Jerusalem….prepare the way for the Lord in the wilderness; Make smooth in the desert a highway for our God."
In the spring of 2016 and 2017, the Lagnos, along with a team of Bible Students from the US and Poland, installed one of Marie Lundquist Tabernacle Exhibits at Biblical Tamar Park. Thousands of Israeli and foreign visitors are being blessed by the beautiful model and the newly constructed educational pavilion. For more information, please visit www.BSAIF.org.
---
---
Hanoch Young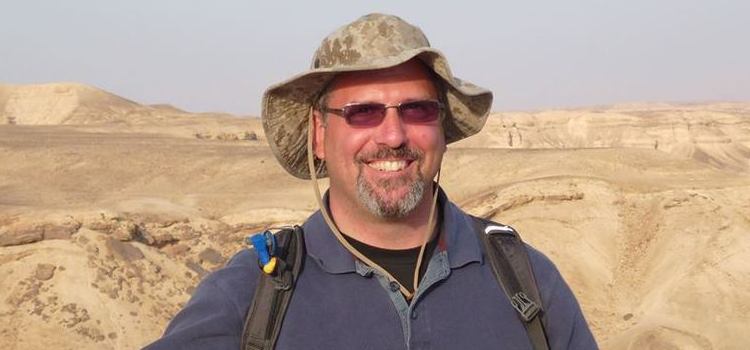 Hanoch Young is a licensed Israeli Tour Guide and an Orthodox Jew, who is known for building bridges between people through his personal outreach. His understanding of the historical relationship between the Jewish people and all who relate to Israel is part of what he shares in his speaking tours in the United States. This fact makes him a valued guide for all Bible believers who wish to learn more and connect with the Land and people of Israel.
---
---

---
Bible Student Tour to Israel
Itinerary
---
Day 1: USA to Israel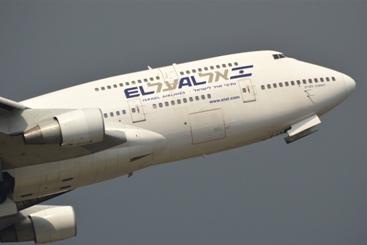 We will begin our journey as we depart from our home city and fly to Israel.  (Everyone should be at the airport three hours prior to the flight.)  Meals will be served during our flight.
---
---
Day 2: Arrival in Jerusalem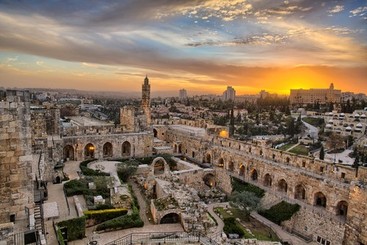 We will arrive at Ben Gurion Airport and board our bus which will depart at 6 pm and head to Jerusalem. After our check-in and first meal in Israel we will get a sense of this ancient city. Then it will be time for a good night's sleep
---
---
Day 3: Jerusalem, Temple Institute, Western Wall, and City of David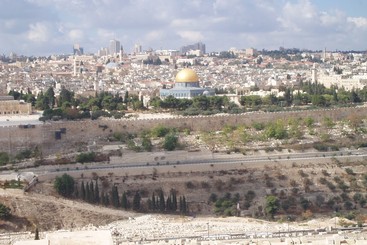 This will be a short touring day as Jerusalem residents prepare for Shabbat. We will begin on the Mount of Olives, taking pictures of the Old City. We will walk down into the Kedron Valley to the Church of all Nations where the Garden Tomb is located. The City of David will be our next destination and then we'll take the Kotel Tunnels tour before returning to our hotel for Shabbat dinner, fellowship and a special musical program
---
---
Day 4: Walking tour of Jerusalem, the Old City and the Western Wall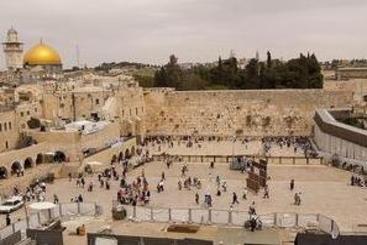 As the Jewish residents of Jerusalem rest, we will walk to the Western Wall and join those praying for the Peace of Jerusalem. We will explore the Old City walking through the Damascus Gate to the Garden Tomb before returning to our hotel for dinner and a time of fellowship and music.
---
---
Day 5: Northern Samaria, Ped Uel, Elon Moreh, Mount of Blessing, and Itamar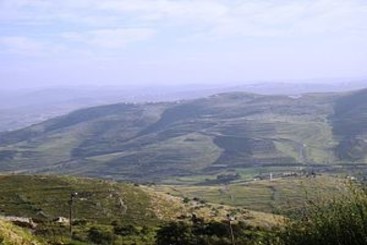 We will board our bus at 8 am and head north towards Ariel where we will be staying in the lovely Eshel HaShomron Hotel for two nights.  Today we will visit Northern Samaria stopping at 3 Seas Overlook and Elon Moreh. We will eat lunch and have a wine tasting experience at the Mount of Blessing Visitor's Center and then go to the city of Itamar and meet with the former mayor, Moshe Goldsmith.  After a full day, we'll go to our hotel and have a special evening presentation about Israel's Biblical Heartland by Sondra Baras from CFOIC.
---
---
Day 6: Shiloh and Kfar Kedem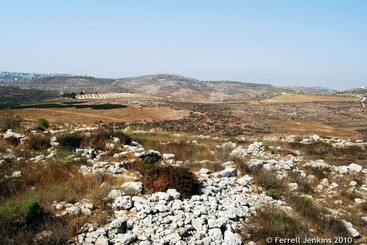 This will be a great historical day with our first stop at Shiloh where the Tabernacle stood for 369 years. We will walk through the uncovered ruins of Shiloh and pick up a piece of broken pottery, the remains of 3,500 years of worship. The amazing sound and light presentation in the Tower is well worth watching.  We will visit Kfar Kedem where we will meet Menachem. The later afternoon and evening will be spent in Ariel exploring the Biblical Gardens and the full-scale tabernacle on the hotel grounds.  After another full day, we'll enjoy our evening and our nice rooms.
---
---
Day 7: Galilee, Capernaum, Genasar, and Tiberias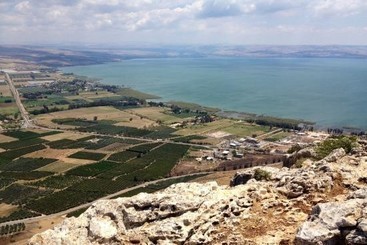 It's always nice when we get our first glimpse of the Sea of Galilee. We will look at the lake from the Arbel Cliff, which is a breathtaking view. From there we will visit the synagogue at Capernaum and the Ancient Boat at Genasar, with some time for shopping.  We will end our day with a lovely boat ride on the Galilee, complete with a musical performance.  We will find ourselves in the comfortable Hotel where, after dinner, we can shop in downtown Tiberias until we drop.
---
---
Day 8: Golan Heights, Peace Vista, Katzrin, and Mt. Bental
We begin the day at Magdala and experience the synagogue where Jesus taught.  We then drive around the southern shore of the Galilee and up to the Golan Heights.  We will have another breathtaking view from the Peace Vista as we see the complete Galilee before our eyes. This evening, we will have another special visitor, Hava Bausch, who will share her testimony and spiritual insights.
---
---
Day 9: Jordan Valley, Qumran, Ein Gedi, and Tamar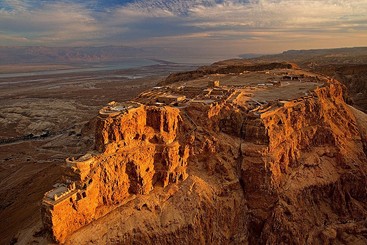 We will now tie the past, present, and future together as we drive south through the Jordan River Valley and tour Qumran, where we will also have lunch. After that, we will hike up the springs of Ein Gedi where David hid from King Saul. We will pass many waterfalls and watch the goats climbing the hillside cliffs. Then we'll continue on to the archaeological site at Biblical Tamar Park, which will be our home for the next two nights. Supervisor Alan Vanderkolk and Paul and Joyce will share the story of the Park
---
---
Day 10: Tamar, Masada, and the Dead Sea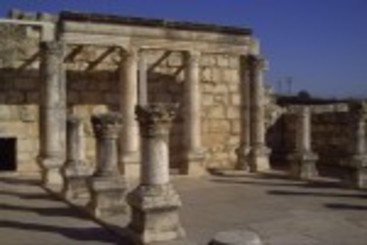 Today we will begin with a tour of Tamar Park where we'll be introduced to the "Seven Historic Period Sites," along with their displays. We will then board our bus for Masada where we will take the cable ride to the top.  We will walk through the beautiful museum and see artifacts from the last defenders of Masada.  There may also be a visit to one of the (possible) locations of ancient Sodom.  Finally, it will be time for a swim in the Dead Sea and another relaxing night at Tamar, where we will have dinner and then enjoy a time of sharing the experiences we have had on this trip around the Sukkah bonfire.
---
---
Day 11: Tel Arad, Akko, Tel Aviv, Jaffa, and the Mediterranean Sea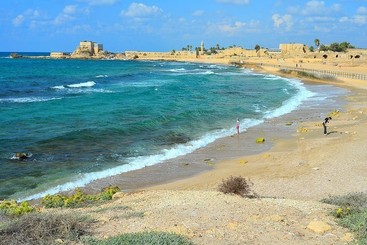 Those who wish to rise early and hike up Prayer Mountain before breakfast can take some pictures and participate in praise and worship. We will then travel to tel Arad where we will meet with members of the Campbell family to relate the story of Jack Campbell and his impact on the science of restoring ancient sites. We will then head for Akko and walk along the Mediterranean Sea beach in Tel Aviv.   Before we leave for the airport we will have a farewell dinner and a bit of last minute shopping.
---
---
Day 12: Israel to our Homes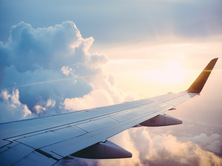 We depart Israel and return to our home countries happy to have made many new friends and to have enjoyed reunions with old acquaintances.
---
---
Tour Dates:
March 14 – 25, 2018
Price:
$2,350 (airfare not included)
Plus $100 tips – paid in Israel
Tours Include:
Hotels
Breakfast
Dinner (except March 24)
National Park Pass
All tips (except housekeeping)
Entry to all listed sites that we visit
Bus transfer to and from Ben Gurion Airport
Not Included:
Lunches
Flight insurance
Airline TIcket
Dinner March 24