A Biblical Pilgrimage-Retreat To The Holy Land
---
Quality time will be spent traveling in Jerusalem and northern, central, and southern Israel. We will walk where Jesus walked, pray where Jesus prayed, and visit the places where Jesus ministered in Jerusalem and the Galilee.  To the south, we will visit Biblical Tamar Park and the desert. Some may want to stay longer at Tamar and volunteer in the Park. We will experience many aspects of life in Israel and learn its history as we travel to each historic and biblical site.
Book Now
Highlights
Pray at the Western Wall, visit David's Village where the tunnel of Hezekiah is carved out of solid rock.
Tour ancient Jericho and discuss the significance of the Dead Sea Scrolls at Qumran, the site where they were discovered.
Take a cable car up to Masada where 960 Jews committed suicide rather than go under captivity under the Romans.
Float in the Dead Sea, the lowest point on Earth.
Walk the shores of the Sea of Galilee and experience a beautiful sunrise.
Experience Caesarea, an ancient wonder of the world.
Breathtaking views from Mt. Arbel (where Jesus spent many hours in prayer).
Visit Capernaum, an authentic reconstruction of the synagogue, in which Jesus preached in the 1st century.
Explore Biblical Tamar Park, the oldest active archeological dig site in southern Israel.
Shop at Ben Yehuda and Machane Yehuda and bring home some souvenirs.
---
---
View Printable PDF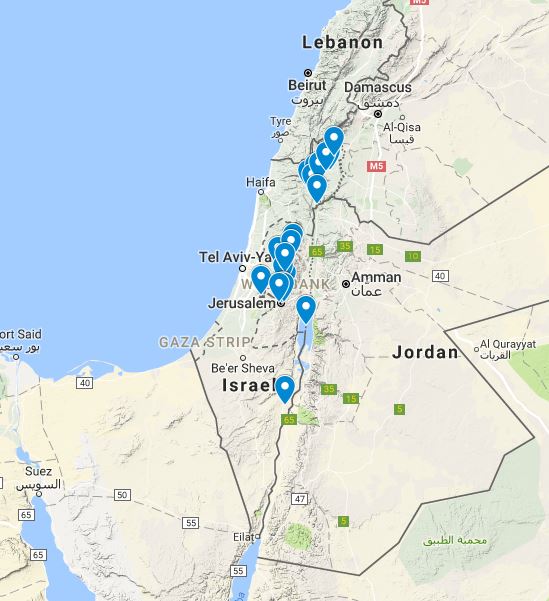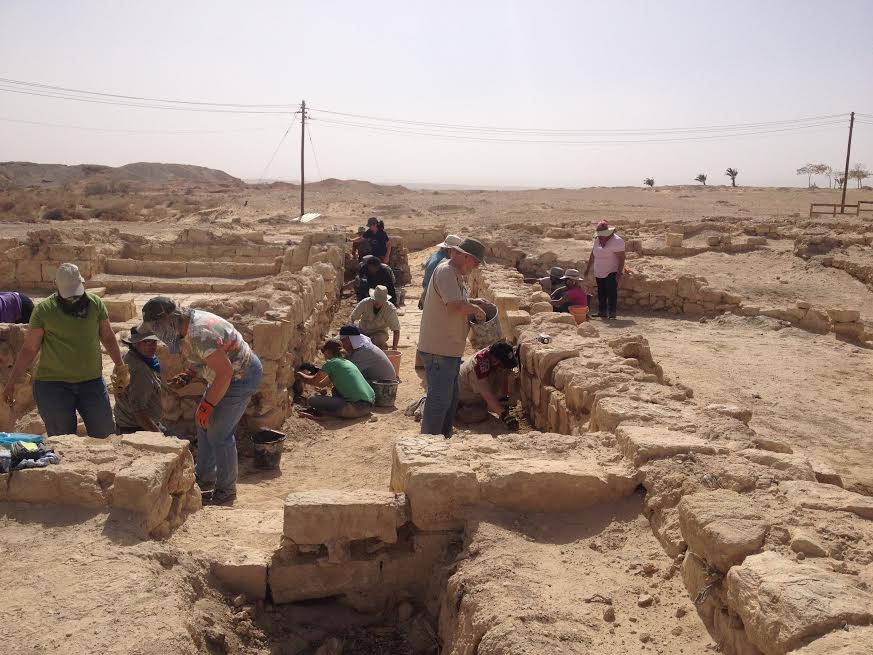 Volunteer Experience (Optional)
Everyone who registers for this trip is invited to extend his or her tour experience and become a "Volunteer" at Tamar after the tour. This low cost experience is available for up to a maximum of 90 days. Long term volunteers pay only $20 a day for board and room and short term volunteers, who stay less than 30 days, pay $30 a day. Volunteers are needed in various areas such as, horticulture, cooking, housekeeping, mechanical, carpentry, and beautifying the Park.
Volunteering is a unique and special way to bless the Israeli people and the Land, while being able to experience 5,000 years of history. Presenting this history, and how it relates to our Creator, is the reason Blossoming Rose continues to develop Biblical Tamar Park. We are very thankful for all our volunteers and donations that help make this all possible.
Tour Guides & Hosts
---
Our tours are led by knowledgeable tour guides and hosts and it's just one of the many benefits that makes our Israel Tours exceptional. Each tour is a unique experience and all of our tours include a visit to Biblical Tamar Park and have the option to extend your stay as a volunteer.
Patricia M. Degroot
Tour Host
---
Patricia DeGroot has a Master's Degree in Theological Studies from St. Norbert College in DePere, WI.  She is also a certified spiritual director.  Pat once worked in sales and as a stockbroker, and more recently retired as Director of Worship and parish Director in the Green Bay Diocese.  Pat has been a Benedictine Oblate since 2010 and also currently teaches for the Diocese as an adjunct to the staff of Silver Lake College in Manitowoc, WI.  She traveled to Israel in 2007 on a tour coordinated by Blossoming Rose and subsequently volunteered at Biblical Tamar Park for the past three summers and will again in 2017.  She will host this tour with her husband, Jim Crumley, also a frequent volunteer in Israel where they met. They were married on December 20, 2016.
---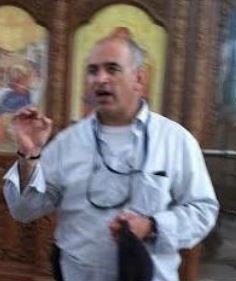 Raed Makhouli
Tour Guide
---
Raed has become our friend through the years. He lives in the north of Israel and is a Christian. He is a member of the Greek Orthodox Church and lectures on the diverse cultures and religions of Israel. He is a licensed, registered Israeli guide, and one of the most experienced in Israel, specializing in guiding Christian groups. He truly brings the Bible to life.
---
---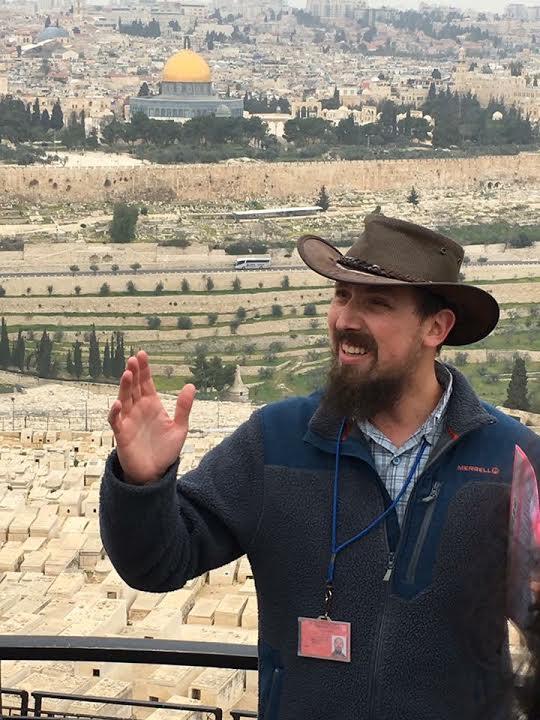 Fr. Dan Viertel
Spiritual Leader
---
Reverend Dan Viertel (Fr.V) is a Berlin, WI, native where he was a successful businessman, having owned gift stores, a small manufacturing company and traveling extensively for a Portage, WI plastics company as a sales engineer.  In 2005, Viertel began seminary studies for the Diocese of Green Bay at St. Meinrad School of Theology in southern Indiana.  Ordained on June 5, 2010, for the Diocese, he has been pastor oat Prince of Peace, a 1300 family parish in Green Bay for the past four years.  Fr. "V" entered the seminary at the age of 52, a later-life change of vocations.  He will accompany our tour group and lead the masses at various places in Israel.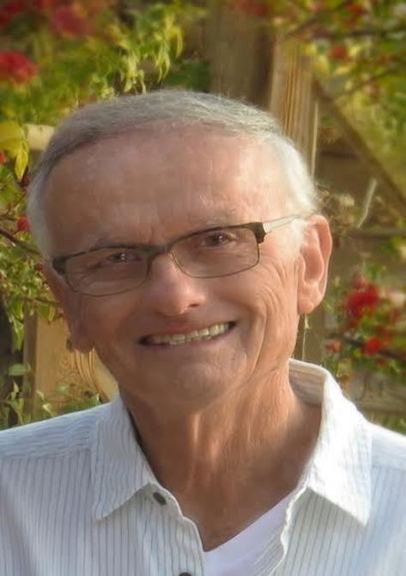 Dr. DeWayne Coxon
Tour Facilitator
---
DeWayne A. Coxon is the founder and President of Blossoming Rose. He received his Ph.D. from Michigan State University and served as a teacher, minister, college instructor/administrator from 1960 – 1984.  Shortly thereafter he founded Blossoming Rose, an organization whose mission is to bless Israel through various programs, including the maintenance and restoration of the 55 acre Biblical Tamar Park.  There is a five-acre archaeology site at the Park, of which Blossoming Rose is curator.  Dr. Coxon has been in Israel for a cumulative seven years.  His knowledge of Jewish, Christian and Muslim history gives him a unique perspective on the Middle East.  He is the author of three books.
---
The Awakening 2017 Trip The Land Of The Bible
Day 1
---
---
USA to Israel
---
To begin our journey, we will leave Wisconsin for O'Hare Airport and fly to Israel. Meals will be served during our flight. (Please arrive at airport three hours early.)
Day 2
---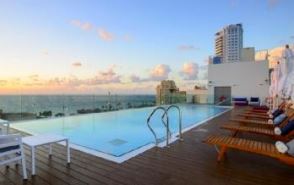 ---
Israel To Jerusalem
---
We will land in Israel at Ben Gurion International Airport, and our group will have a bus waiting us to take us to our first night in Jerusalem where we will be served dinner and then sleep in the City of Peace.
Day 3
---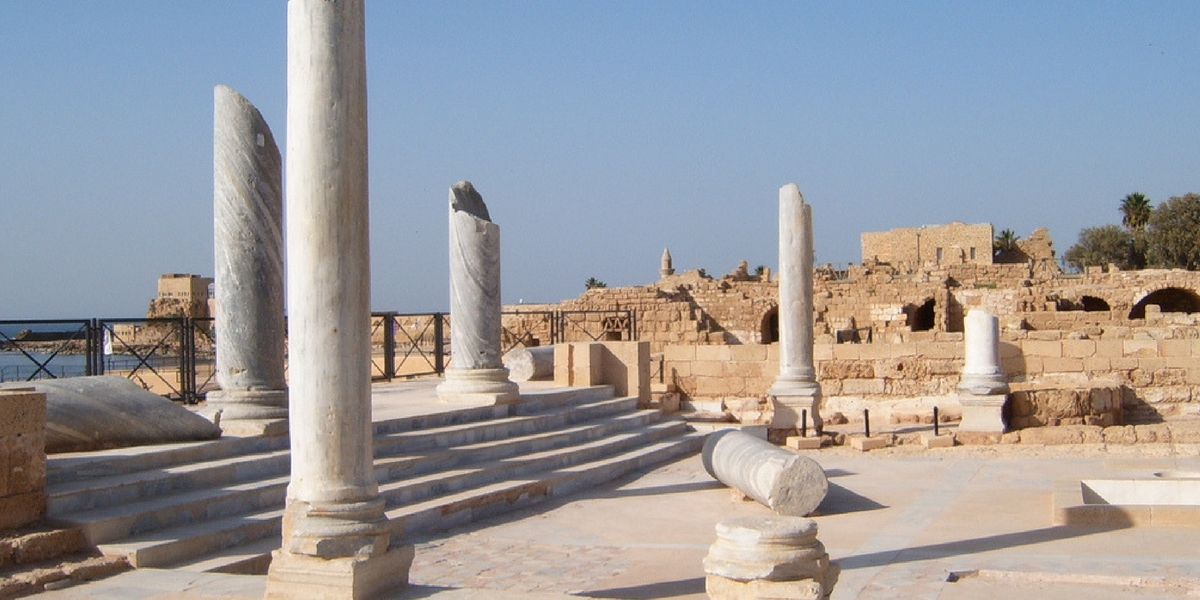 ---
Mount of Olives, Garden of Gethsemane, Western Wall, the Old City
---
Our touring day will begin at 8 am with a panoramic, breathtaking view of Jerusalem from the Mount of Olives. We will walk down to the Church of All Nations in the Garden of Gethsemane and then look across the Kidron Valley to the old city walls of Jerusalem. The Western Wall will be our next stop where we will offer prayers, and then we will go into the Jewish Quarter of the Old City, and the Cardo. (Lunch will be on your own in the Old City.) We will continue to the Zion area of Jerusalem, to the Upper Room where the early disciples of Jesus met and then to the tomb of King David. Our first day in Jerusalem will be busy, and we will have seen many of the historic sites before we return to our hotel, the King Solomon, for dinner and a leisure evening.
Day 4
---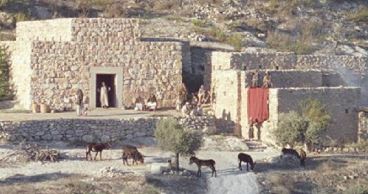 ---
Church of St, Anne, Via Dolorosa, Church of the Holy Sepulcher, free afternoon
---
Once again, our touring day will begin at 8 am, at Stephen's Gate. We continue on to the Church of St. Anne, singing together, and then on to Mary's Birthplace. We will follow the Stations of the Cross, stopping at the prison where Jesus spent the night and follow the stations into the Church of the Holy Sepulcher. You can choose an optional tour of the Western Wall or have time today to shop in the Old City. The evening is free for you to choose what to do or where to go.
Day 5
---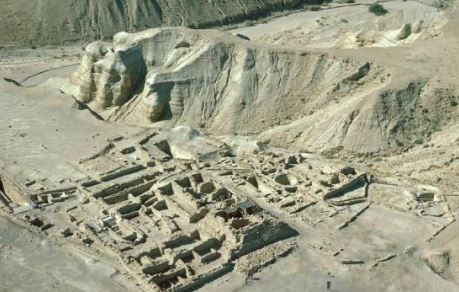 Morning Mass, Garden Tomb, Jericho, Qumran, En Gedi, and Tamar
---
---
We'll start our day with another great Israeli buffet breakfast, participate in a morning Mass, and then board our bus to go to the Garden Tomb, and then on to Jericho. Driving down to the Dead Sea will remind us of the history dating to the time of Lot, the nephew of Abraham and to the burning of Sodom. We'll stop and tour ancient Jericho and then eat lunch at Qumran, the city of the Essenes and the place where the Dead Sea scrolls were found. We will continue our drive beside the Dead Sea to Ein Gedi, the mountain cave where David hid from King Saul. Later in the afternoon, we will arrive at Biblical Tamar Park where we will be welcomed by the Park Supervisor and the volunteer workers. After a wonderful meal, we will relax around a campfire in the Sukkah.
Day 6
---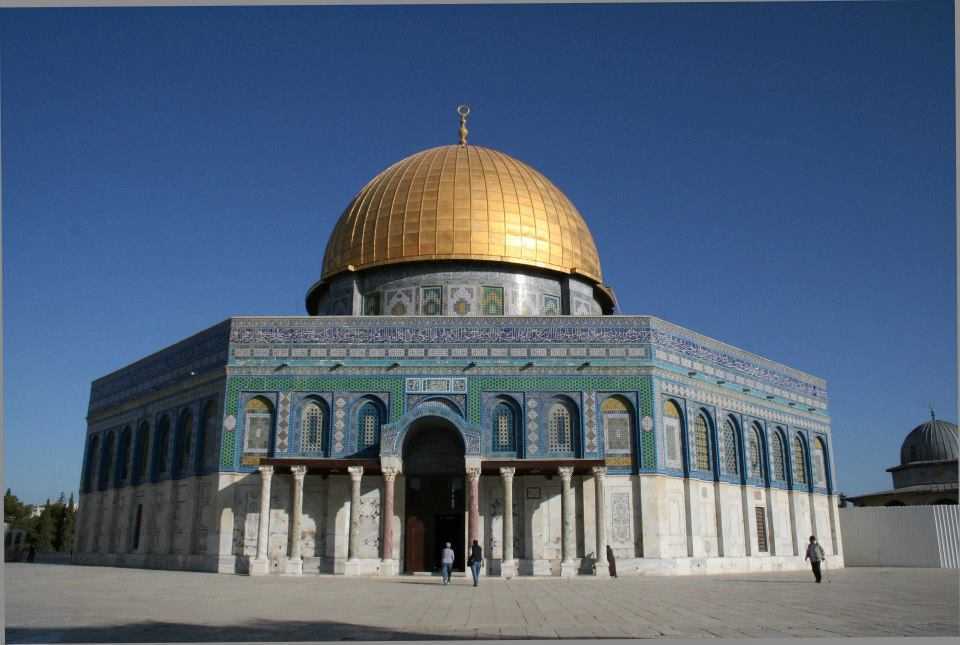 ---
Masada, Dead Sea, and tel Tamar tour
---
We will begin the day with an American cup of coffee and serve ourselves at the breakfast bar. Early risers can climb Prayer Mountain with Jim and Pat and walk through the desert together. At 8 am we will board our bus and head for Masada, arriving before the Jerusalem crowd gets there. The fortress was built by Herod the Great and it is known today as the site where 960 religious Jews died rather than going into captivity under the Romans. When we leave Masada, we will go down to the shores of the Dead Sea at Ein Bokek, where there are luxury hotels and shops, and where there is access to the warm waters of the Sea. Afterward we'll go back to Biblical Tamar Park where we will tour this historic city that dates back to at least the time of Abraham. We will learn more about the 26,000 artifacts that have been found at Tamar and about the plan for its continued development by Blossoming Rose. We will enjoy our dinner together and then join Tamar Park Supervisor, Alan Vanderkolk, who will share the vision of Biblical Tamar Park while we sit around the campfire.
Day 7
---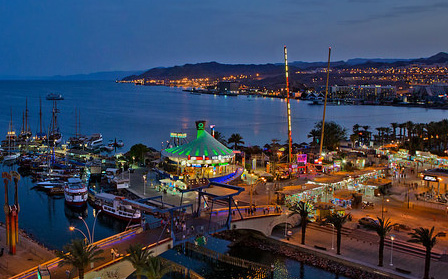 ---
HAZEVA NATURAL CENTER AND FIELD SCHOOL, EILAT, CORAL BEACH, SWIMMING AND SHOPPING
---
Our bus is ready at 8 am and we board it and leave for the Hazeva Nature Center and Field
School. This is a premier Center for agricultural studies and a demonstration site in the desert of
Israel where new laboratory species of plants are developed. We will continue on south to the
city of Eilot, the southernmost part of Israel. Here we will have the choice of swimming on the
public beach or at the Israel National Coral Park. You can rent scuba diving gear and see the
beautiful tropical fish swim. A large mall is conveniently located for those who wish to take the
time for shopping and buying gifts to take home. We return to Tamar tired and ready to eat and
sleep.
Day 8
---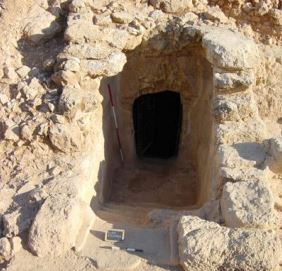 ---
Beersheva, Caesarea, Basilica of the Annunciation, and Tiberius
---
We will leave at 8 am and bid everyone who stays at Tamar goodbye. The bus will snake its way up out of the Arava and into the Negev and we will be on our way to Beersheva, the city of Abraham, where we will visit his wells. We will meet Father Pietr, Pastor of St. Abraham's parish and receive his blessing. The ancient city of Caesarea will loom up before us and we'll go into the amphitheater and walk the length of that great City, departing through the Crusader's fortress. Then we will go past Mt. Carmel that overlooks Megiddo, stop at the Basilica of the Annunciation in Nazareth, and spend the night in Tiberius, on the Galilee at the Leonardo Hotel.
Day 9
---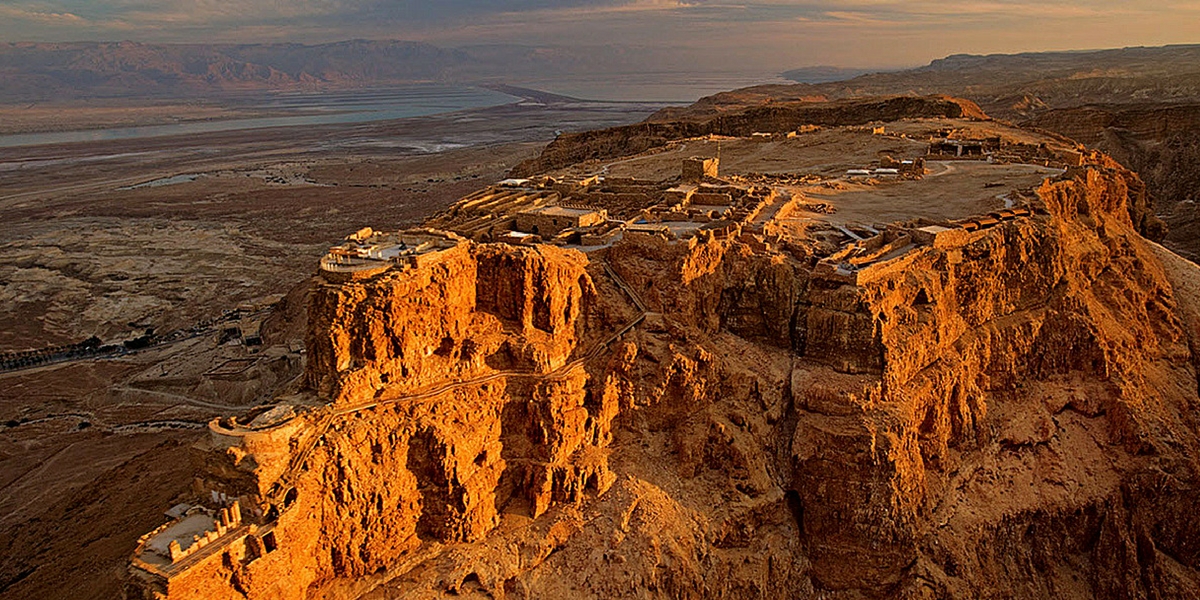 ---
Caesarea Philippi, Magdala, Mt. of Beatitudes, Capernaum, Tabgha, and Galilee boat
---
We will eat a hardy Israeli breakfast, after which we'll go to the Jordan River for those who wish to renew their baptismal vows. We will then continue on around the Sea of Galilee to Magdala, visit the Mount of Beatitudes, and have a Mass at Capernaum. We will continue on to Tabga and the Church of the Multiplication of the loaves and fishes. As the sun dips lower in the west over the Mountains of the Galilee, we will board our Galilee boat and listen to Danny Carmel sing, and then return to our hotel for dinner and a late stroll on the Sea shore in Tiberius.
Day 10
---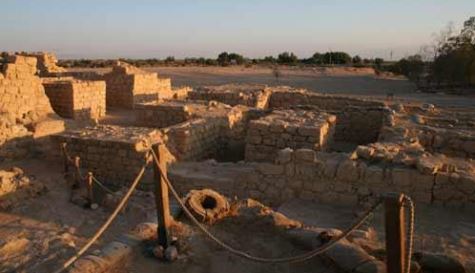 ---
Beit Shean, Jerusalem
---
We'll board our bus at 8 am and make a stop at Beit Shean, the ancient Capital of northern Israel. We will continue down the Jordan Valley where Jesus walked and was baptized. This will be our last afternoon in Jerusalem, so save room in your suitcase for shopping. This free time will allow all of us to have some independence to see Jerusalem historic places before we leave for the airport at 6 pm. We have to be at Ben Gurion Airport three hours before our flights depart. Most flights depart around midnight.
Day 11
---
---
Arriving back in the USA
---
We will arrive back in the USA in the morning, having gained the seven hours back that we lost when we arrived in Israel. We will check through customs and go to our connecting flights home. Shalom!
Tour Dates:
February 4-14, 2018
Price:
$2,395 (airfare not included)
Tours Include:
Hotels-Breakfast/Dinner
All sites listed on the itinerary
National Park Pass
Gondola at Masada
Galilee Boat Ride
Bus Transfers to and from Airport
Not Included:
Lunches
Hotel housekeeping tips
Flight insurance
Final Dinner
Airfare
Optional Entrance Fees