Make A Donation
Help us develop the first educational and historic National Park in Israel and provide people with an opportunity to learn about Israel's history.
Donate
Volunteer
There are many volunteer opportunities available at Biblical Tamar Park in order to maintain and restore this 55 acre historic site.
Volunteer
Spread The Word
Help us spread the word about Biblical Tamar Park and inform others of the Seven Historic Periods of Israel. Like, share & engage with us on social media.
Learn More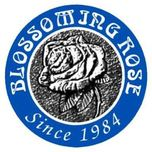 Blossoming Rose is a 501(c)(3) NonProfit Organization based out of Michigan
As the official curator of Biblical Tamar Park in Israel, we need your help maintaining, restoring and educating people about this important archaeological site and the Seven Periods of Biblical History that it represents.
---
Make A Donation